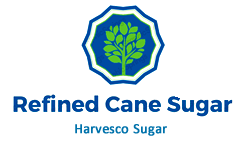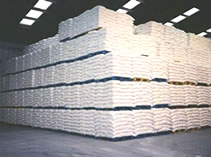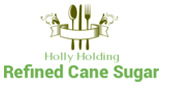 Distributors of Sugar: 
HollyHolding Sugar Trades, Ships And Distributes Sugar. We Trades Sugar In Bulk, White Sugar In Bags Or Containers, Our Sugar Originates Sugar From The World's Leading Sugar Producing Countries, Including Brazil, Where It Co-Owns And Operates A Major Sugar Export Terminal. We Ships And Distributes Sugar In EU, Africa, Russia And Other Consuming Countries Worldwide.
Refined Cane Sugar Icumsa 45, Origin Brazil
Specifications: 
Refined Sugar Icumsa-45 ,Polarization: 99.80 Degrees Min. Ash Content: 0.04 Max. Icumsa: 45 Rbu Solubility: 100% Dry And Free Flowing  Color: Sparkling White. Maximum 45 Icumsa Attenuation Index Units.
Radiation: Within Internationally Accepted Limits. Granulation: Fine To Medium Moisture: 0.4% Max. Magnetic Particles: 4mp/K ,So2: 70 Mg/K Ash By Electrical Conductivity: 0.04% Max. [On Dry Weight Basis] Sulphur Dioxide: 20 Mg/Kg Min. Sediments: None. Smell: Free Of Any Smell Reducing Sugar: 0.05% Max. By Weight. Hpn Staph Aureus: Nil. Max As: 1 P.P.M. Max Ps: 2 P.P.M. Max Cu: 3 P.P.M.  Substance: Solid Crystal 
Shipment: Minimum Shipment 500 MT In 20-25 Days And Rest In 30 Days After Receipt Of Payment Instrument To The Seller's Bank.
Inspection: S.G.S Inspection For Quality And Quantity Service At Seller's Cost Shall Inspect The Commodity At Place Of Loading.
Packing: In 50 Kilo Bags With Polythene 
Performance Bond cannot be more than 2% Inspection by SGS POP 2% PB is provided Bank to Bank after receiving the Non-Operative LC from Buyers bank