Premium quality spices


Exports premium quality dried Red Chili Dundicut Hot Peppers, Flakes & chili powder, Cumin Seeds, Fenugreek Cracked, Bishop Weed Seeds, Fennel Seeds and more. These seeds and spices are used for flavor and seasoning in food and also used for their medicinal value. Spices and seeds are used as adjuncts to impart flavour or piquancy in food and also for their medicinal value. We offer a variety of premium quality seeds and spices selected for their flavour and nutrition. We invite you to browse our Product for the highest quality seeds, spices and seasonings available. 
Dried Red Chilli Dundicut (Stemless) Whole Round (Lal Mirch),Dried Long Red Chilli Kandhari (Lal Mirch),Red Chilli Dundicut Powder,Coriander Seed (Dhania Dana),CorianderPowder (Dhania),Fenugreek Seed (Methi Dana),Fenugreek Powder (Methi),Anise (Dill Seed) Bishop Weed Seed (Ajwain),White Cumin Seed (Safed Zeera),Black Cumin Seed (Kala Zeera),Red Cumin Seed (Asserio),Fennel Seed (Saunf),Sesame Seeds Natural White (Til),Sunflower Seeds (Sooraj Mukhi Beej) ,Castor Seed (Arandi),Rapeseed Meal.
Spice and Seeds:


1. Cumin Seed (Machine Clean 99/1%)
2. Cumin Seed (Machine Clean 98/2 %)
4. Fennel Seed (Machine Clean 99/1 %)
6. Chili Regular Whole (Best Quality)
7. Coriander Seed-Eagle-Whole
8. Coriander Seed-Badami-Whole
9. Coriander Seed – Split
10. Mustard Seed-Big (Machine Clean 2 %)
11. Mustard Seed (Sortex) 680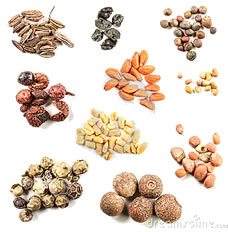 12. Fenugreek Seed (Machine Clean) 
13. Fenugreek Seed (Sortex) 720
14. Sesame Seed White (98/2 % Purity) 
15. Sesame Seed White (99/1 % Purity) 
16. Sesame Seed White Hulled (99.95 %
17. Sesame Seed White Hulled (99.97 %
18. Sesame Seed (Black Sortex)
19. Green Millet (Machine Clean) 
20. Green Millet(Animal Feed)
21. White Sorghum(Machine Clean-Human Feed)
22. Yellow Sorghum(Animal Feed)
23. Kabuli Chick Peas(9 Mm Size )
24. Kabuli Chick Peas(11 Mm Size )
25. Kabuli Chick Peas(12 Mm Size )
26. Yello Maize(Animal Feed) 
28. Chili Powder (Special)
29. Chili Powder (S4-Sanam)
30. Chili Powder(S 17 – Teja)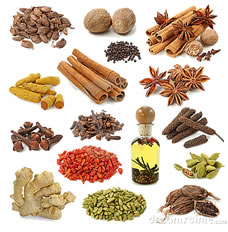 34. Cumin Powder(A Grade)
35. Cumin Powder(B Grade)
36. Chili Powder(Kashmiri)
37. Soybean Meal (48% Protein)
38. Rape Seed Meal( 36% Protein )
In 50 Kg Bags/Bulk.
Destination & Delivery
Destination: CIF ASWP & DCT Prices Respectively.
Shipment: First Shipment In 10-15 Days And Rest In Every 30
Days After Receipt Of Payment Instrument To The Seller's Bank
Inspection: S.G.S Inspection For Quality And Quantity Service At Buyers's Cost Will Inspect The Commodity At Place Of Loading.
Payment:
Irrevocable, Transferable, Confirmed SBLC/ BG /FFDLC
100% Payment At Sight For Total Quantity From Top Western Prime Bank.
Brands & Private Label:
Buyer has the privilege to import  in their own brand name. we can prepare private label brand for its clients.
Please E-Mail Us For Latest Price & Stock Availability, Please Fill Out The Following Information Completely. 

click here