Oil Producet: Soybean Oil,Corn Oil,Rapeseed Oil,Sunflower Oil,Palm Oil,Palm Kernel Oil,High Oleic Sunflower Oil vegetable Oil,Peanut Oil,Sesame Oil,Musterd Oil,Vanaspathi Ghee,Coconut Oil,Olive Oils (Bottled & Bulk). Oil origin: Refine Sunflower Oil from Europe Ukrine, Asia, USA. Served Channels: Government tenders,Food & Beverage Manufacturers,wholesale and Retailers.
Payment terms: L/C Irrevocable, Transferable, Confirmed, Letter of Credit 100% Payment at Sight against presentation of shipping documents at Seller Bank and issued from Top Western Prime Bank.100% at sight for Sport. Inspection: S.G.S Inspection for Quality and Quantity Service at Seller's Cost will inspect the Commodity at Loading Port.
Documents: 
Commercial Invoice #   Bill of Lading #   Inspection Certificate by #
Weight quality and issued by  Certificate of Origin #
Packing List in Triplicate  #  Phytosanitary Certificate # 
Fumigation certificate  #  Radiation Free Certificate #
Insurance Certificate.
We Supplied Documents: 
1) Bill Of Lading Marked "Freight Prepaid" Issued To The Order Of Consignee.
2) Signed Commercial Invoice (Including Packing Details)
3) Certificate Of Quality
4) Certificate Of Quantity
5) Certificate Of Origin
6) Certificate Of Ownership
7) Certificate Of Insurance 110%
8) Sustainability Certificate
9) Phytosanitary Certificate
10) Packing List
11) Target Delivery Date: Days Of Receipt The Guarantee And CTR Signed. 


We Have Certified Halal And Kosher. 
Extra Any Type Packing Additional: USD $35 Per Mt Extra (1l, 2l, 5l…)

Brands & Private Label: Buyer Has The Privilege To Import In Their Own Brand Name. We Can Prepare Private Label Brand For Its Clients. 
Private Label: USD $20 Per Mt Extra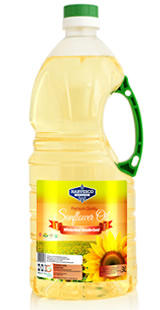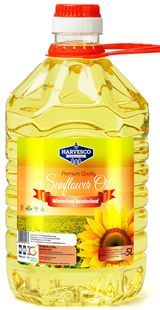 Packing Unit
12 BOTTLES CARTON
12 BOTTLES - CARTON
6 BOTTLES - CARTON
4 BOTTLES - CARTON
4 CANS - CARTON